Do you have brilliant creative ideas, but no idea how to turn them into reality?
Need a business plan, but don't know where to start?
Or get blank-stare-syndrome when looking at all the stodgy and convoluted templates out there?

Well then, you've come to the right place! 

The Productive Artist's Business Plan book is here to show you how you can become a Productive Artist too.

In just 7 simple steps, you can build a business around those artistic ideas and become a successful creative freelancer!
No, I'm not pulling your leg. Pinch yourself, cuz you ain't dreaming.
No matter what kind of creative work you do, if you are driven to create something of your own original vision AND make a living from it, then this book can help you do that!


For reals y'all.


You just need a business planning method as unique as the arts you create. Not one that follows the same fill-in-the-blanks and checkboxes as everyone else's. Because what's right for everyone else isn't necessarily right for you.


So the key is not to tell you the right answers...
but to ask you the right questions.



As the very productive artist and author Cheryl Strayed puts it,

"What is the question at the core of your work? What question are you trying to answer for others?"

This book will guide you through my simple yet thorough signature Seven Questions that you must answer in order to build a sustainable business around your art — one that is fulfilling for both you and your customers. And each "Quest" on your journey will form one piece of your business plan puzzle. It's that simple!
Before you know it, you'll have outlined your offerings, mapped your competitive landscape, crafted your marketing, operational, and financial plans, and designed your action plan to bring it all to life.
By the end of this book, you'll have a comprehensive and creative plan to guide your journey building the business and life you want as a creative entrepreneur.
Isn't the artist life hard enough?
Why make it even harder on yourself by trying to build your dream blind? You're not going to get anywhere fulfilling by stumbling around groping in the dark. It can be really tough when it feels like all the forces of the universe are working against you. Like trying to take a group of really angry stage moms.
So why not change the game?
The power is in your hands, as soon as you put those hands to paper and make yourself a plan to navigate that windy freelance road and find your happy ending. This book is a roadmap for you to help you create a roadmap for your creative business.
So wow! Much meta!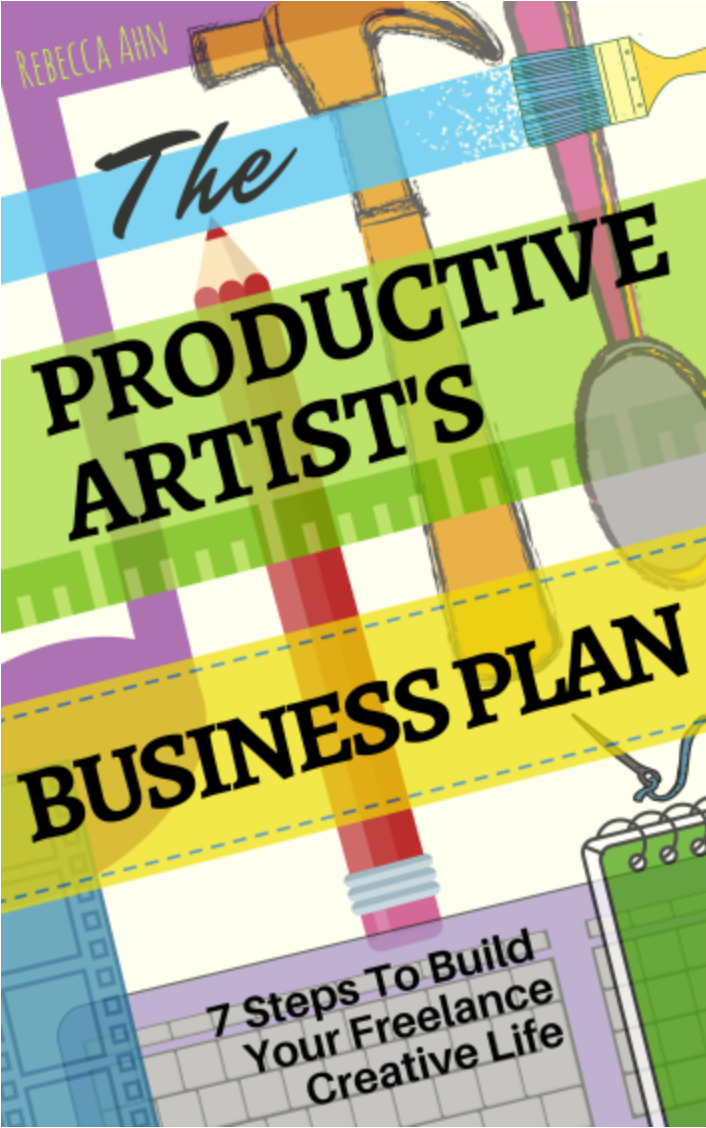 Then if you like what you read, please take an extra 5 minutes to write a review on Amazon and tell me what you think!


And when you're ready, take the next step on your Productive Artist journey and start building your dream creative business (and life) with my Business Bootcamp online course or coaching services.


I'll be right here, ready when you are!